iOS: The guidance view's Instruction panel: Limited information until 1 mile before the next turn
PrivateerUK
Registered Users
Posts: 388


Supreme Pioneer
Hi,
Would it be possible to have a user setting for when (distance) the complete information about the next turn is shown in the Instruction panel (item no 3) at the top of the guidance view?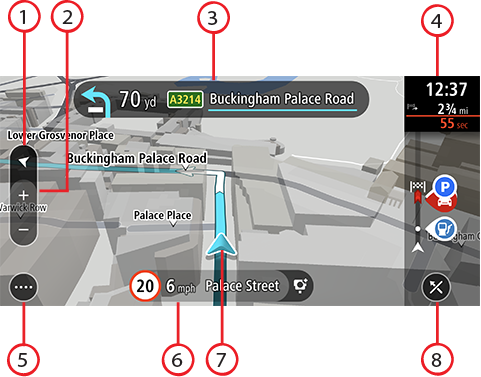 The Instruction panel always shows the following information:
The direction of your next turn.
The distance to your next turn.
At 1 mile or nearer:
The name of the next road on your route, together with details such as junction/exit number or the type of junction, e.g. roundabout etc.
Lane guidance at some junctions.
At 1 mile on high-speed roads, you will have less than one minute to glance at the Instruction panel for complete information, and that may not be enough time on a busy road.
It would be nice to have the option of something like 5, 10 miles or ∞ for complete information all of the time about the next turn.
Thanks,
Tagged:
Comments