TomTom Bandit External Microphone Audio Problems
CPG
Registered Users
Posts: 48


Prominent Wayfarer
Can you tell me the microphone input impedance for the Bandit?
I have started doing some tests using an external microphone, at present I've used an Olympus ME-52W and a Speedlink SPES SL-8691-SBK-01. I found the audio lead didn't always work with the Olympus mono jack plug whereas the speedlink works every time. I SPECIFICALLY bought the Bandit to do some motorbike vlogging, I'm wondering if I should have gone for the Hero 4!!
I read up a fair bit on the Bandit and didn't see any mention of audio problems with helmet microphones and Chris from TomTom said they haven't had problems. Could TomTom post up the video's they have of motorbike helmet audio that haven't got the problems I'm having? Along with the set up they used please?
I have started to post my audio tests on YouTube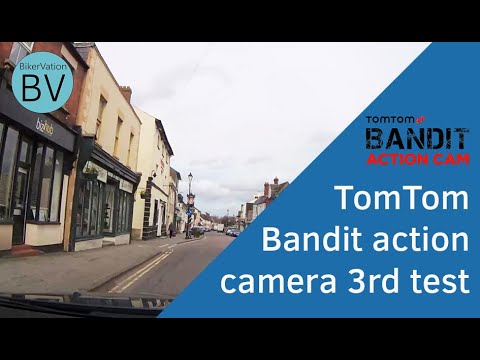 and I'm also adding any other videos with Bandit audio problems to a play list, hoping it will help all of us that are having audio problems.
There's more test videos to follow as I now have the camera on the helmet with a mic inside, I'll post those up in the next couple of days.
Now I need to make sure I'm using a microphone with the correct impedance as this is very important and makes a lot of difference to audio quality.
Comments