FAQ - What is MyDrive and what can I do with it?
MikkoK
Retired TomTom Employee
Posts: 23,905
Retired Community Moderators and Admins
Hi all,
Here I'll explain shortly what is MyDrive and what can you do with it with different devices. First it's important to distinguish between MyDrive and
MyDrive Connect
. The latter is essentially for updating your device. With MyDrive you can search locations, plan and send routes (and GPX tracks), view TomTom Traffic and send destinations to your (compatible) device. MyDrive is the website at
mydrive.tomtom.com
.
MyDrive app
is also available for
iPhone
and
Android phones
.
[h2]What can you do with MyDrive?[/h2]
For a quick start view the videos below or see
this FAQ
.
This video only presents the features available at launch in 2015. For updates since, please see below.
[video]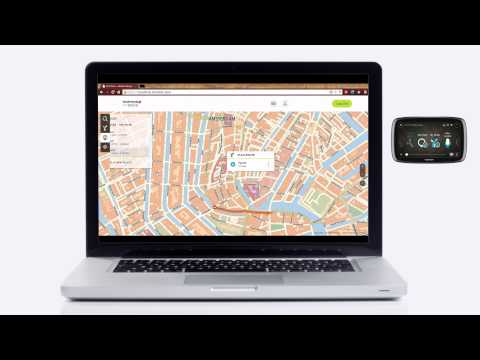 [video]
For more languages, see
here
.
For more detailed info about what you can do with MyDrive, please see
here
. For difference between syncing routes and tracks, please see
here
(thanks VideoPipeline!
)
[h3]Tranfer favourites and POIs from old device to a new one[/h3]
Depending on the model of your old device you can also transfer favourites and/or custom POIs from your old device to a new one using MyDrive for the importing part. If your old device is
from 2010-2012 and connects to MyDrive Connect
, please see
this FAQ
for retrieving the favourites from it. The below video walks you through the process:
[video]
The below video also walks you through the steps when your old device is one
updated with TomTom HOME
.
[video]
Update:
Now you can filter your search results to show addresses or POIs.
Update 2
: Since the software update v15.500 you can also import GPX files with MyDrive to your device. For more information, please see
here
and
here
[user manual].
Update 3
: Since v1.4.0 of the MyDrive apps you can navigate to contacts. For more information, please see
here
.
Update 4
: Since the software update v15.600 you can now also plan and transfer routes from A to B with stops
Click the spoiler for more information.
From the option
Plan route
, you can plan a route from A to B and once the route is displayed the option to
Send route to device
is shown. Currently, when syncing A to B routes starting point reverts to GPS position. This will be addressed in a future release of MyDrive.
You can add up to 20 stops to your route either by clicking on the + in the main menu (on the left) or by right clicking on the route:
(It is also possible to add a stop outside the route planned: the route then will be re-calculated including the new stop).
The waypoints are listed on the main menu and also shown on the map with the flag icon:
How to remove or re-odrder stops?
You can remove a stop as follows:
- In the main menu click on the
x
. This clears the content of the field and the x changes into a
bin
icon. Selecting it removes the field.
- When you click on the flag icon on your route the option Remove Stop is shown.
The re-ordening of the stops can by done by drag and drop on the left menu:
Update 5:
We've released another update to MyDrive bringing some new functionalities, especially for route planning
For more information, click the spoiler.
This release brought the following new features:
1. Plan a Thrill
2. A to A (round trip) Planning
3. Save a planned route as track
4. Visualize a saved track on the map
5. Rename tracks and favorites
Please note, that Thrill routes can only be synced to a Rider 4x0/40 device.
Update 6:
Since
v1.10 of GO Mobile for Android
you can also sync destinations, including POIs, with MyDrive.
Update 7:
Since
software v16.201
some new features are available in MyDrive:
Truck routing: it's now possible to plan truck routes and sync them with the Trucker 5000/6000/500 devices.
Possibility to choose 3 levels of hilliness and windiness for Thrill routes
Export Track as a GPX file from device to MyDrive
Link to Mapshare Reporter (on the button right corner)
Click the spoiler for more information.
Truck routing:
In MyDrive, you can now select Truck as your vehicle profile:
When using MyDrive you can now choose from 3 levels of hilliness and windiness when planning a roundtrip or a thrilling route:
Update 8:
The following new features are now available:
Show alternatives routes
GPX file download
URL sharing
For more information, please click the spoiler.
Alternative routes: when planning a route from A to B we will show 2 extra alternative routes:
GPX file dowload: You can now download the GPX files and save them on your computer:
URL sharing: when searching for a location or planning a route, the data are be set in the URL, so that the location/route planned can be shared.
Update 9:
The following new features are now available:
Route Drag & Drop
Add a planned route to My Routes
Export a planned route as GPX
For more information, please click the spoiler.
The route drag & drop: You can now edit your route by dragging and dropping:
Add a planned route to MyRoutes and Export a planned route as GPX.
After a route is planned, 2 new icons are added in order either to eport the route as GPX file or add the route to MyRoutes.
A minor improvement has also been introduced: It is possible to edit now the names of the My Places:
Update 10:
You can now view and print route directions as text by clicking the Show directions button in the route planning window.
Click the spoiler for more information
Update 11:
Since
v1.9.0 of the MyDrive app for Android and iPhone
you can now plan A to B routes, revert routes and view alternative routes also with the apps.
Update 12:
You can now import and edit tracks from the
TomTom Road Trips
website and add the to your device. For more information see
here
or click the spoiler.
The following improvements were made in this MyDrive update:
Edit saved tracks (only tracks created after the update)
Motorcycle as vehicle type in route planning
You can now pitch and bear the map by holding down the right button of your mouse
You can now see TomTom Traffic Flow information on the map
Update 13:
The search on MyDrive has been improved.
Click the spoiler for more information.
The following improvements were made:
Single list of search results
Results are more relevant
Icons are improved (no more black flags without context on the map)
Deals much better with misspelling
Fast results
[h3]Additional tips[/h3]
User YamFazMan has posted
this excellent guide
on how to created POI categories with the help of the Tyre program.
Here
's YamFazMan's instructions for importing GPX and ITN tracks and routes via a memory card to a GO, VIA or Start device. With Rider 4x0/40 this can also be done
via USB
[user manual].
Here
's another one from YamFazMan about saving, editing and syncing routes and tracks since the Road Trips update (12).
See also his tips below for
syncing between several devices
and
planning itineraries on PC
.
[h2]Compatibility[/h2]
The syncing features of MyDrive are currently compatible with GO and START 4x, 5x, 6x series / GO 400, 5x0, 6x0 / 5x00, 6x00 / Trucker 5000, 6000 as well as Rider 40/4x0 devices with software version v15.202 or higher. The other features are available for everyone by visiting mydrive.tomtom.com.
The minimum OS version required for the MyDrive apps are:
iPhone: iOS 7.1 and up
Android: 2.3.3 and up
Please note, that the language of the app is the same as you OS's language. The units used depend on the region of your OS.
Note:
Start devices need to be connected to your computer with a USB cable as they don't support internet connection.
If you have an older device model, please see
here
for managing community content on your device.
[h2]Troubleshooting tips[/h2]
Here are some troubleshooting tips in case you run into issues syncing destinations with MyDrive. First, I'd recommend you to check
Problems when synchronising destinations or places from the MyDrive mobile app or website
[h3]Nothing happens when clicking Send to device[/h3]
Make sure that you're logged into the same MyDrive account on your device and in MyDrive (app). Please, see
here
for more advice.
Please note, that currently the TomTom Services and MyDrive logins are the same. To change your logins you'll need to factory reset your device. To factor reset your device choose Settings (cog wheel) - System - Reset - Reset. Please note, that this will delete your personal information, e.g. My Places and destination prediction data. You can
save and restore My Places with MyDrive
.
[h3]Cannot sync POIs[/h3]
In addition to the above mentioned logins the following requirements need to be met to sync POIs.
There needs to be a minimum of 400 MB free memory on the device. You can find the amount of free memory on the About page.
Maximum size for the .ov2 file is 2 MB.
Factory resetting your device (see above) frees up some space in some cases as it removes the MapShare Corrections from your device.
One reason for failing to sync a POI file may also be a corrupt or incompatible file. You might try to reconvert your file with a third party tool. User YamFazMan has provided
this tip
you might find useful.
Your firewall and/or anti-virus program may also cause problems importing files (Thanks to Loludis, for sharing this tip!).
[h3]MyDrive (app) shows my location wrong[/h3]
MyDrive gets your location from the IP address from your computer. IP addresses don't always correspond to physical addresses/locations due to
various reasons
. For reference you can check the location information based on your IP address
here
.
MyDrive app gets your location information from the location services of your device. You'll need to enable GPS on your device and possibly give permission to the MyDrive app to use the location information.
When MyDrive cannot pull your location information it defaults to the capital of the country of the web site you're on (see the flag on the upper right hand corner). Sometimes this might just take a few seconds. Should this not happen in half a minute you might try refreshing the page.
I hope this helps.
Drive safe!
Cheers, Mikko
Comments
This discussion has been closed.