TT Bandit- My 8th Audio Test using the MyMyk (SportsMyk)
CPG
Registered Users
Posts: 48


Prominent Wayfarer
TomTom Bandit 8th Audio Test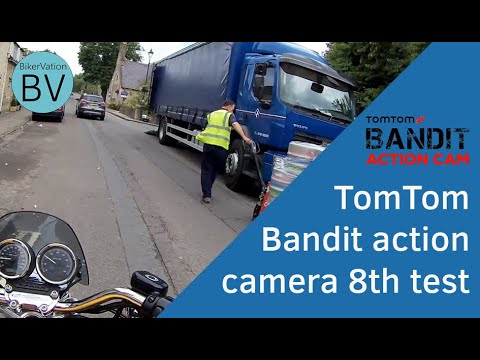 This is my first test using the MyMyk SportsMyk with the Bandit and the latest firmware: 1.57.500.
I must say I'm not as happy as I thought I would be. The recordings I've heard with these microphones using Go Pro Hero's 3 and 4 have been very impressive but sadly that is not the case with this clip.
The microphone is protruding from the top of the cheek pad, and as I've mentioned in all of my tests the helmet is quite a noisy one.
I tried one run with the microphone coming out of the bottom of the cheek pad but that was so bad it wasn't worth uploading.
I'm going to try another test with the microphone between my mouth and the Interphone FM3 MC microphone, this will put it directly behind the chin guard and probably in the most protected position as regards to wind noise.
I think the positioning of the microphone, due to the acoustic dynamics of a crash helmet is crucial in getting good audio, and it seems a lot more critical with the Bandit than the Hero.
So, more to come, I will keep the forum updated until I achieve satisfactory Audio quality.